Table of Contents

Introduction
Gladinet Cloud makes it easy to use online storage from your desktop by providing the following features:
Drive Access, Online Backup and File Sharing.
Drive Access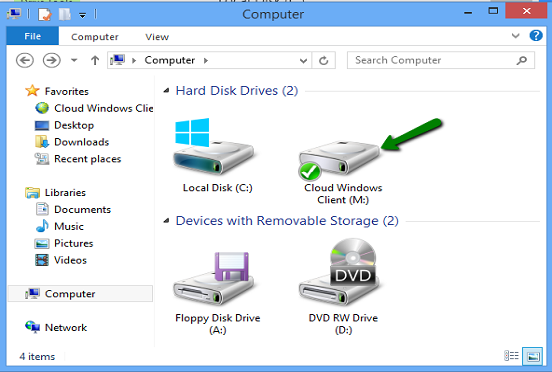 Gladinet Cloud Desktop Client creates a local drive from your Windows Explorer and Mac Finder. You can use drag and drop to upload and download files to/from online storage services.
You can also double click on a file inside the drive to initiate direct random access and in-place editing. Compared to other sync-based online storage solution, Gladinet Cloud Drive gives you direct random access without the requirement of fully synchronized folder on local desktop.
Online Backup
You can right click on a folder and select "Attach to Gladinet Cloud". This is a very simple method to backup local folders to online storage services.
After the folder is attached to Gladinet Cloud, the contents of the folder will be copied to cloud storage as a background task.
File Sharing
You can either share the files and folders directly from your desktop, or upload them to online storage services and share from there.
To share files and folders directly from desktop, right click the file or folder from your Gladinet Cloud Drive and select the sharing option.
To share files and folders from the web portal, you can start from the Sharing button inside the web based file management user interface.