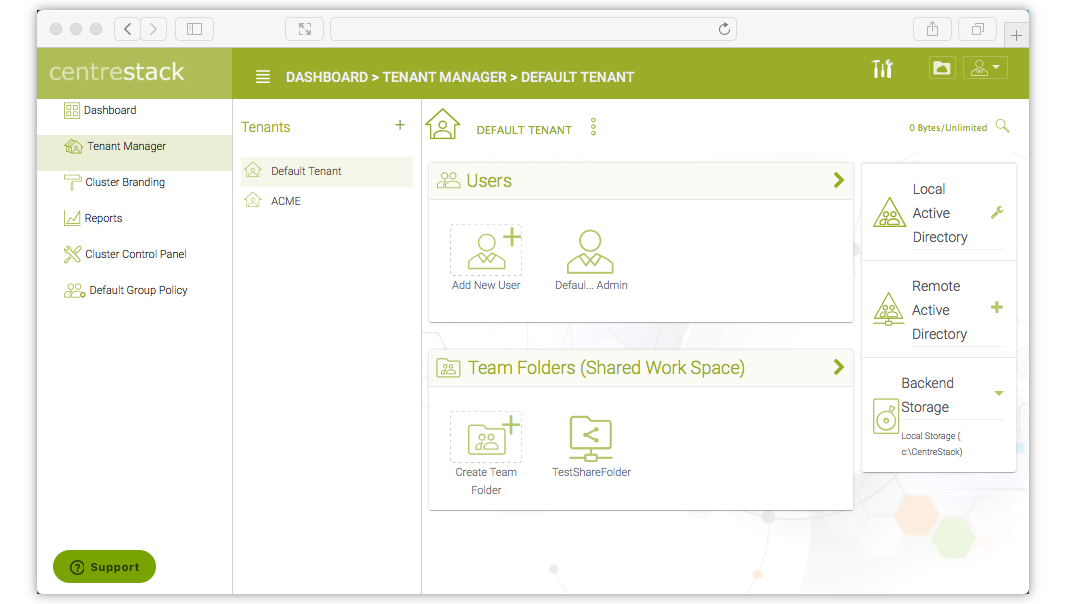 Gladinet Cloud Enterprise is now CentreStack

Gladinet CentreStack approaches private cloud file sharing problem with a security and data ownership focus. From the ground up it empowers businesses to self host file sharing solutions, either on-premise or in data centers of their choices. In addition, it preserves NTFS permissions and Active Directory user identity, continuing with the drive mapping and file locking model and giving end user seamless migration to cloud experience.
File Server
We focus on solving the file server sync and share, access and business continuity problem.
Security & Control
We preserve the NTFS permission and Active Directory identity when bring file server to the cloud.
Drive Mapping
With our product you can have a drive letter accessing your file server without the need of a VPN.
On-Demand Sync
Regardless of your remote client storage capacity, on-demand sync will always work.
File Locking
This product can provide full support on file locking, giving you familiar file server locking experience from the cloud.
End Point Management
You can encrypt remote agent cache or revoke access privilege from central management console.
Why use Gladinet CentreStack?
While other similar products offer file sync and share, CentreStack is the one that focus on solving file server problem. From the group up, the permission structure, the drive mapping and the file locking need to be taken care of and can't be easily adepted from other file sync solution.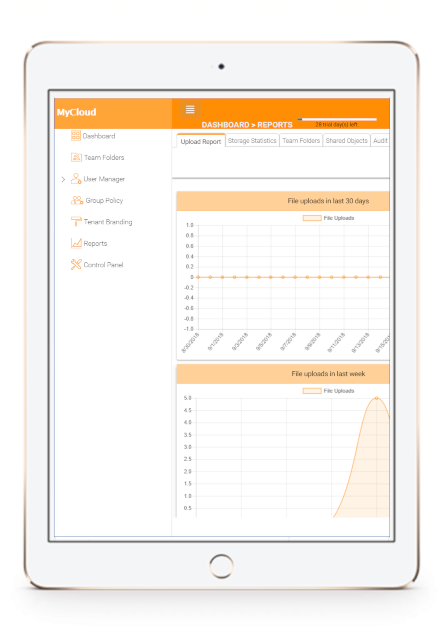 Seamless Migration
CentreStack preserves the NTFS permission and drive mapping accessing methods. End user experience is the same before and after migration to cloud.
Time Saver
Other solutions such as sharepoint online requires you to redefine the workspace, redefine the permission and redefine the user experience.
More Secure
With the same NTFS permission structure in place, there is no need to redefine security with possible break in the redefinition process.
Easy Management
CentreStack has clear separation of administration task and end user interface. It is ease of use for users and central management for service provider.
Easy Branding
CentreStack is multi-tenant ready and support self branding and full branding. it is an ideal solution for IT service providers.
Flexible Deployment
There are different cloud migration requirement for file servers with unstructured data. CentreStack is flexible to take care of different use cases from business access to business continuity.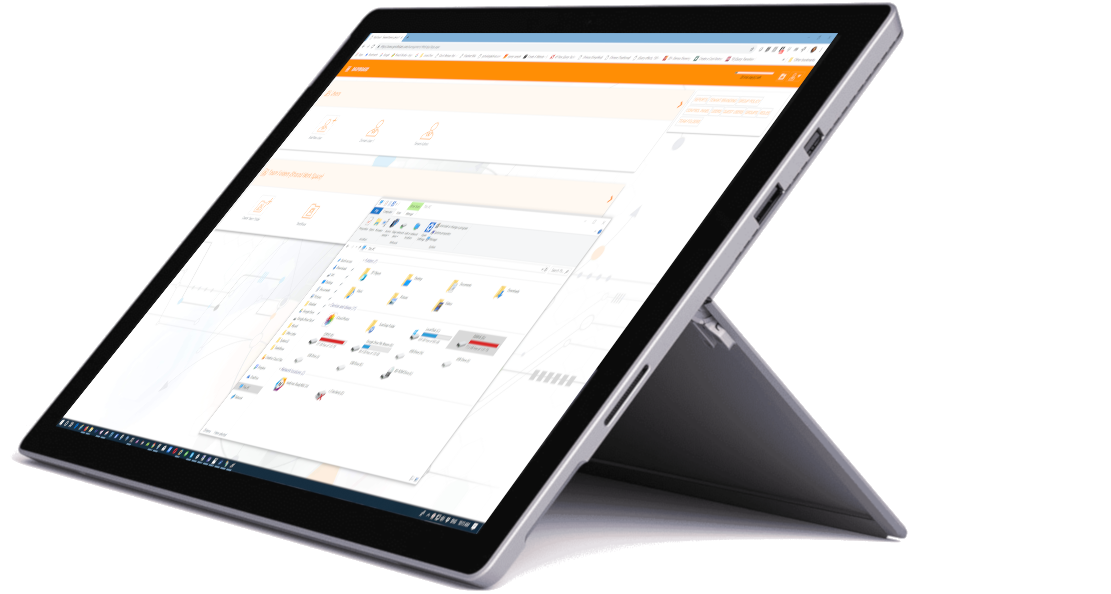 Cloud Network Shares

The network shares you are familiar with from the file server will become team folders directly accessible from cloud.

Remote Drive Mapping

You will get a drive letter in Windows Explorer to access the files from cloud.

Global File Locking

You will get file locking when you work on files from the cloud.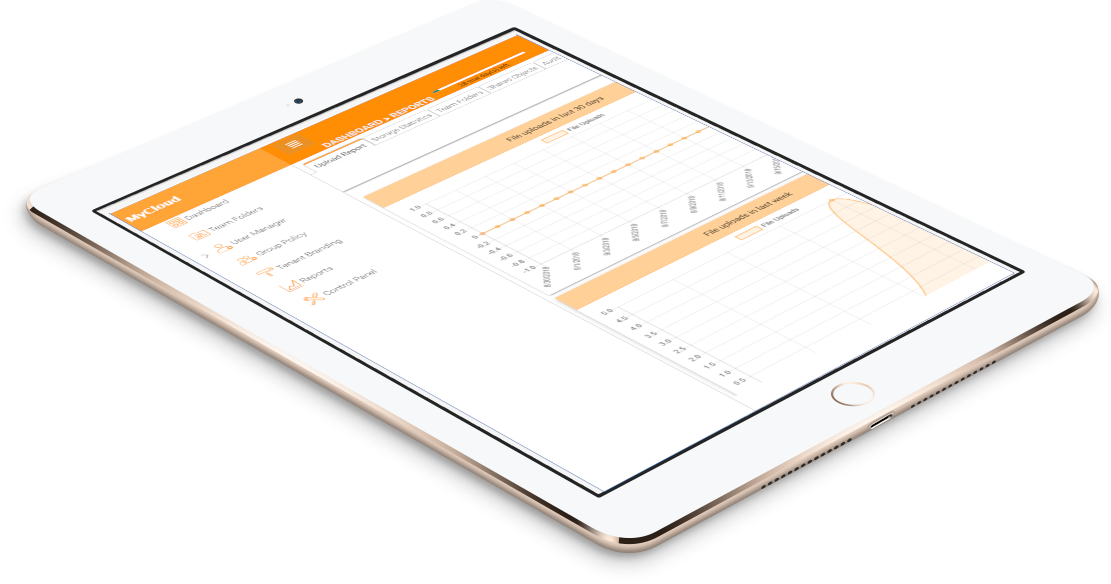 Multi-Tenant Management

For administrators, you can manage multiple tenants from one single place.

Easy Active Directory

Active Directory integration is easy whether file server is local or remote.

Audit & History Report

Setup retention policy and check audit trace and file change history from one single management interface.
Gladinet CentreStack Use Cases

Options
Use Case
Install Location
How it Works
Permission
Remote Access without VPN

On-Premise with the File Server

Connect to File Server Directly

Native NTFS Permission
Self-Hosted File Sync & Share
Private Dropbox-Like Solution

In Data-Center

File Server for Storage Reposition

Folder Level Permission
Replicate to Cloud

Away from File Server

Sync Files and Permission Out

Emulate NTFS Permission
Bring the cloud experience to your file server by providing Secure Mobile Access to file servers without cloud replication. Use existing NTFS permissions and Active Directory identities. Enhance data control with features like file versioning, auditing, reporting and policy-based collaboration.
Become a Cloud Service Provider by providing a Dropbox alternative for your users that keeps you in control of their data while reducing costs by 50-80%. At the same time, you move the customer's file server to your data center and provide a business continuity solution for your customers.
Bring Your File Server Experience to the Cloud by leveraging existing NTFS permissions and Active Directory permissions with familiar mapped drive and file locking behaviors. Your customer's file server will be synchronized out to the Cloud with same end user experience.
Start a Free 30-day Trial
The demo is full feature for 30-days and can be converted into production use right away.