Windows® Azure Blob Storage Service
Windows® Azure Blob Storage Service is a cloud storage service which is similar to Amazon S3 (Simple Storage Service) or AT&T Synaptic Storage Service. With the release of Gladinet Cloud Desktop version 1.4.232, Windows® Azure Storage joins the long list of supported providers. Now you can map Windows Azure Storage as a virtual drive and start backing up data to the Windows® Azure Platform.
To start using Windows Azure Blob Storage, first sign up at http://windows.azure.com/.
To map Windows® Azure Blob Storage into Windows Explorer as a virtual drive, download and install Gladinet Cloud Desktop (V1.4.232 and above) from the download page.
Click to Mount
Use the click-to-mount icon in your Gladinet Drive to mount Windows Azure Blob Storage.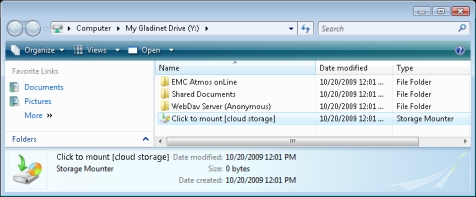 When the mount virtual directory dialog appears, select Windows Azure Blob Storage.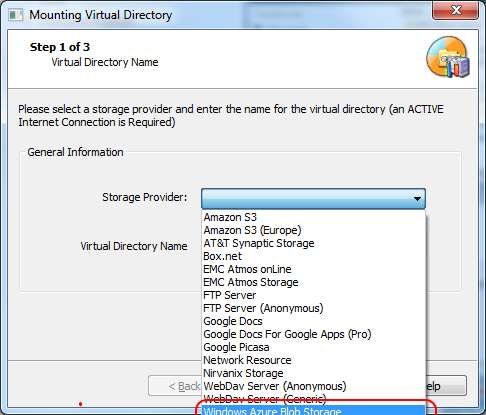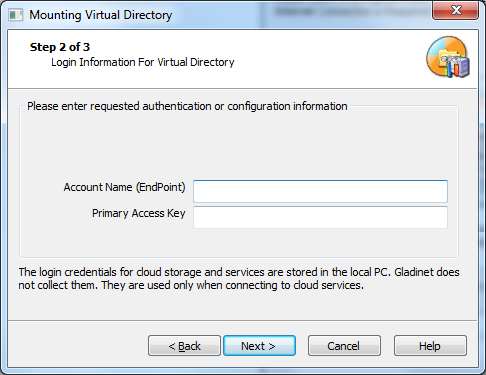 Enter Account Name (End Point) and Primary Access Key
Get the Account Name and the Primary Access key from the Azure Developer Portal web site :
The Account Name can be the short form such as hello123 from below or the long form such as http://hello123.blob.core.windows.net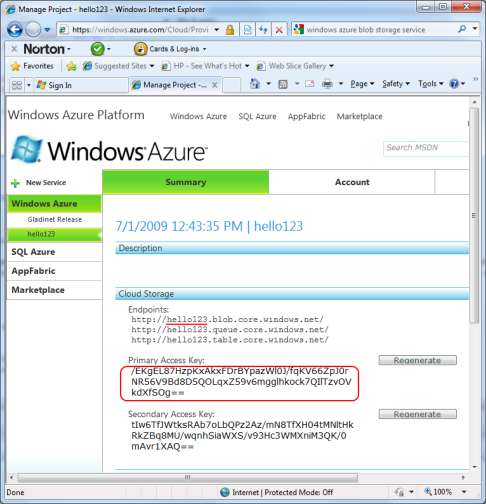 When you are copying and pasting the Primary Access Key into the mounting wizard, make sure there is no extra white space characters around.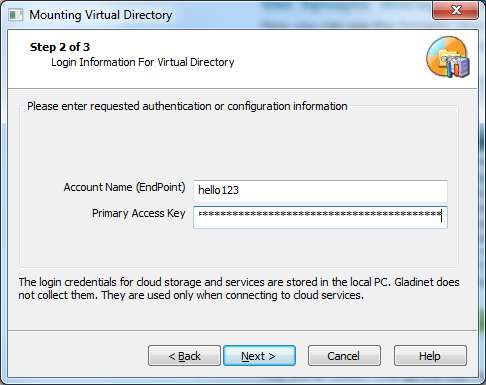 Use Windows Azure Blob Storage as a Virtual Drive/Folder
Now you can use the Azure Storage as if it were a Virtual Drive or Folder. Simply drag and drop to backup local documents to the cloud storage.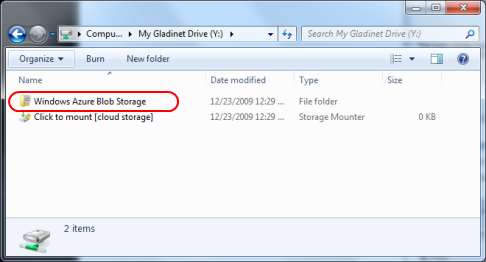 Free Starter Edition. Change the Way You Use Windows® Azure Blob Storage Services!


Try Professional Edition Risk Free. Unleash the Full Capabilities!